Andre's Mixed Nuts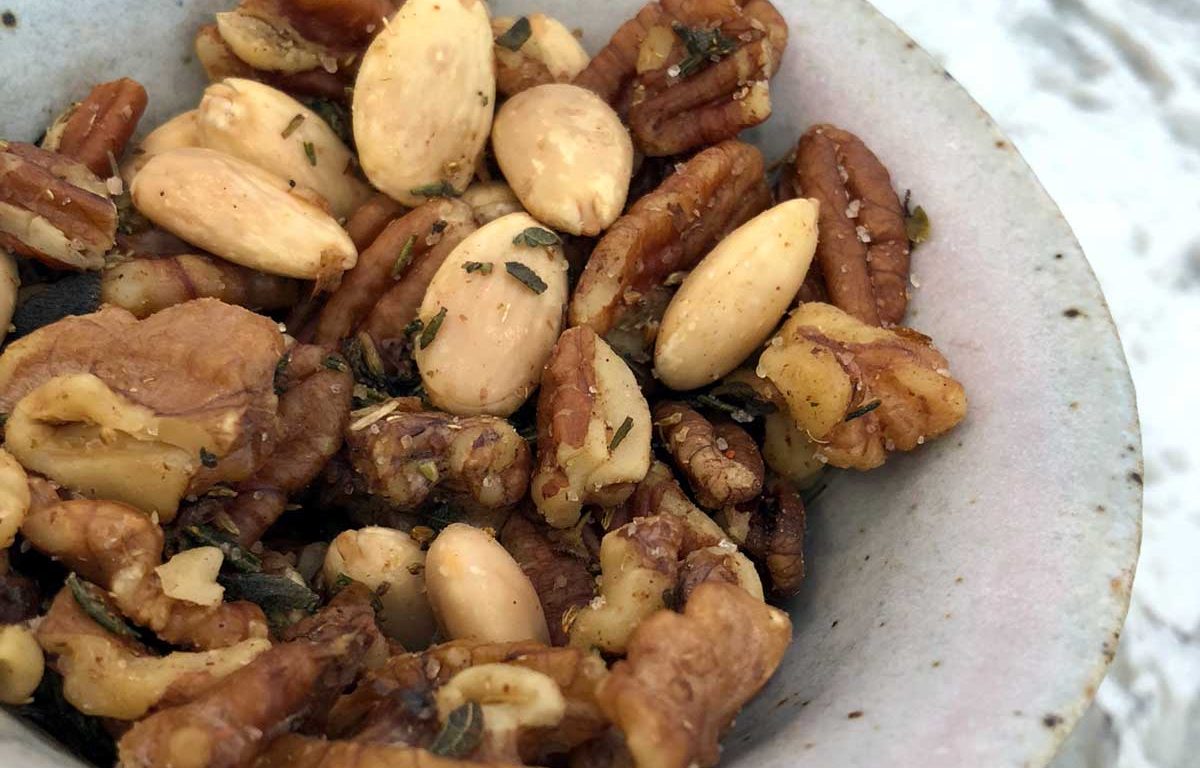 A great healthy snack for every day, parties and also great for traveling.
Ingredients:
Yield: 6 cups of nuts
2 cups Pecans, whole and unsalted
2 cups Walnuts, whole and unsalted
2 cups Blanched Almonds, whole and unsalted
(of course you can add other favorites such as macadamia's, pistachios, etc.)
2 Tbsp Olive Oil
1/2 tsp Onion Powder
1/4 tsp Garlic Powder
1 tsp Himalayan Salt, finely ground
1/8 tsp Cayenne Pepper
3 Rosemary Sprigs, minced (fresh or dried)
1/2 tsp ground Fennel Seeds
1 tsp Herbs de Provence
Directions:
On a low setting, add olive oil to a skillet on the stove. Add the nuts, onion and garlic powder, Himalayan salt, cayenne pepper (or more if you like spicy). Stir to coat the nuts and continue to stir every five to ten minutes.
In about an hour, add the herbs (last three ingredients) and continue to stir.  Continue to stir every 5 to 10 minutes, and after about another hour, taste the nuts to assure they are lightly toasted. If they seem dry, add a little more olive oil and taste again.